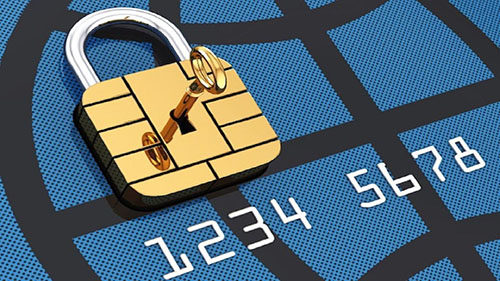 EMV Protection at the POS
There are powerful advantages for merchants who adopt EMV payments. By updating their POS systems to accept EMV payments, merchants are taking the necessary steps to build a future–proof infrastructure that will support emerging payment innovations, enhance global acceptance and reduce risk.
EMV Technology Benefits for Merchants
The EMV–enabled payment card has successfully reduced face-to-face fraud around the world – and is now making its way into your customers' wallets. With a "future proof" terminal or peripheral, you can accept EMV cards now. And because EMV technology makes payment cards virtually impossible to copy and a PIN can verify the cardholder's identity, merchants can significantly reduce the possibility of accepting counterfeit, lost or stolen cards.
Increases security and fraud protection to reduce some types of fraudulent transactions and charge-backs
Accept foreign cards that are already EMV enabled
Enables increased PIN use for stronger cardholder verification
Meet expectations of cardholders who want more secure payment transactions
Reduces skimming at the point of sale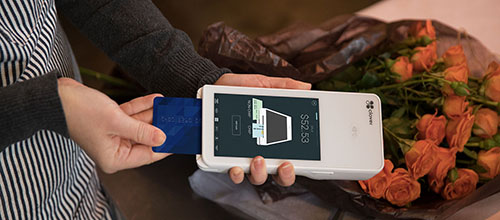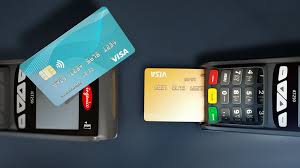 Benefits of Accepting EMV Payments
Millions of consumers are now equipped with contactless-enabled debit cards, credit cards and other contactless payment devices, and adoption is likely to grow rapidly with the emergence of mobile phone-based NFC (near-field communication) payments.
At retailers outfitted with contactless readers at the point of sale, customers simply wave or tap their card or other payment device to pay for their purchases. The benefits to both consumers and retailers are significant.
Consumers Benefit By Using EMV Payments:
Convenience and Ease of Use
Instead of swiping a card, customers simply wave their card in the proximity of the reader.
Safety and Security
The chip technology used by contactless payments provides protection through encryption and dynamic data technologies, and can actually be safer and more secure than other forms of payment. Additionally, there is less chance that the card will be lost or forgotten during the
course of the transaction, since it never leaves the customer's hand.
Retailers Benefit, Too:
Operational Efficiency
Contactless transactions are faster than both cash and conventional card transactions—averaging 12.5 seconds, compared to 26.7 seconds for conventional card transactions and 33.7 seconds for cash transactions.This reduced transaction time can result in shorter queues, increased revenue and better customer satisfaction. Because of the increased throughput at each point-of-sale, fewer personnel may be needed during peak times.
Competitive Differentiation
According to MasterCard, contactless cardholders make purchases with 26 percent greater
frequency than regular cardholders. Further, the overall usage for contactless account holders increases by 24 percent.
Retailers that accept contactless payments are especially well-positioned to benefit from the emergence of mobile phone based payments, which are predicted to be an especially popular payment choice among young and affluent consumers.
Technology Integration Opportunities
The ability to accept mobile phone-based contactless payments opens up a multitude of marketing opportunities by improving
integration with existing loyalty programs, as well as enhancing the opportunity to use personalised mobile couponing and location-based marketing to target consumers inside or nearby a retail location.
Benefits For Your Business
Evolution Cash provides point of sale systems and credit card processing for dozens of merchant categories including Restaurants, Coffee Shops, Bars, Nightclubs and Lounges, Online Businesses, Sports Centres, Florists and more.
Call us at 888-724-1114 and find out if your business qualifies for our lowest rates.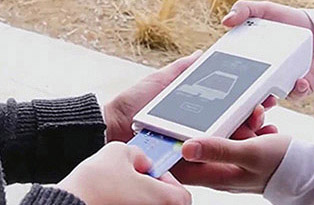 Mobile Payments
Accept any kind of debit or credit card payment, anywhere you sell or deliver, and make paying easy and secure for you and your customers.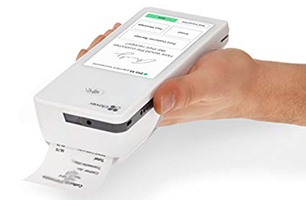 Credit Card Terminals
Choose from a wide range of credit card terminals to ensure your business can accept payments the best way that fits all of your needs.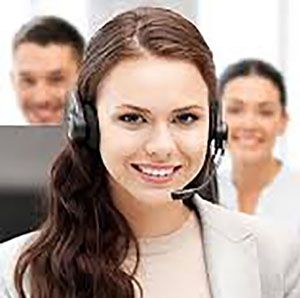 Got Questions? We're Happy To Answer Them!
Whether you're a new business and want to accept credit and debit cards or want a better deal on your credit card processing – we're here to help.
Send us a message and ask your questions or ask us to contact you.  We promise to get back to you within one business day.
If you're in a hurry – you can call us at 888-724-1114