How To Make Money With ATM Machines
It's Easy to Make Money With ATM Machines from Evolution Cash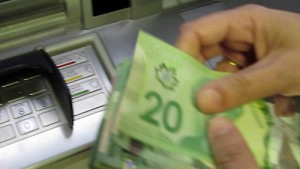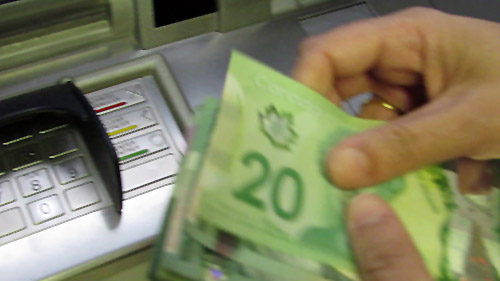 When your customers need to get cash, where do they go? Whether you are a convenience store or gas station owner, run a recreation centre, library or casino, if you want to provide a great service to your customers and give your revenues a boost – ATM machines, and the profit they generate, should be an essential part of your business plan. A smart business owner is always looking for ways to increase profits while enhancing services offered to customers. Invest Evolution Cash ATM machines and you immediately create an additional income stream for you and add service and value for your customers. With lease payments as low as $49 per month, even low-traffic locations can see a substantial return on investment.
How Much Money Can You Make With ATM Machines?
How much money you can make with ATM machines depends mostly on the amount of foot traffic, the reason customers or visitors may need money, and what other payment methods are available. Sometimes just having a lot of people walk by and see the ATM can mean the difference between a good day and a bad day (with respect to sales, revenues and profits).
The ATM Industry has a "rule of thumb" that is used to determine whether a location is a good candidate for placement of ATM machines. Since there are many variables, such as amount of foot traffic and availability of other ATM machines, no location is a guaranteed to be successful using this rule. However, that rule of thumb is a useful starting point for evaluating how much you can earn.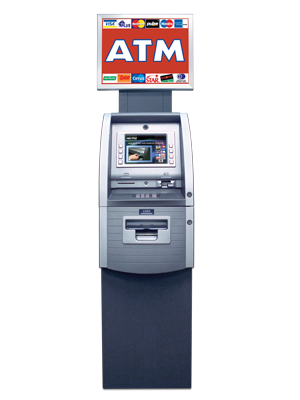 The ATM Industry's rule of thumb holds that generally 3 – 5% of passers by who see an ATM machine in an establishment will likely use the ATM. So let's assume that you have a total of 300 people a day coming through your doors, and let's say that you are charging a $2.50 surcharge per ATM transaction. Lets also assume that your business is open 30 days a month. If you take the middle ground and expect that 4% of the people that see the ATM machine will use it, you can count on your ATM machine to generate a minimum of 360 transactions per month. To calculate your earnings you would take these 360 transactions and multiply them by the $2.50 transaction surcharge. That comes out to $900.00 per month or a total of $10,800.00 per year. All that from one ATM machine at one location.
You should take into account whether your establishment accepts credit cards or gives cash back at the point of sale (POS). If it does then the lower end of the rule would apply and it might even reduce the number by as much as 20%. A similar formula is used for hotels or big commercial buildings. With hotels, we take the number of rooms, times the occupancy rate and apply the same plus or minus 10% rule. So if your hotel has 150 rooms with an 80% occupancy rate you might expect 110 – 135 monthly transactions. If your hotel has any events or banquet rooms, that number would be proportionately higher during those times. Similarly with commercial buildings (office buildings, or meeting facilities for example) you can expect that 10% of the total number of employees working in the building, and / or the number of annual meeting attendees, will use the ATM on a monthly basis. You should calculate the number of days per month that the cash machine will be used based on the number of days that the companies in your building are open, and/or the number of days that meeting facilities are rented.
Get Advice From Our Experts
Our expert advisers at Evolution Cash will help you lease, buy or rent to own the best banking machine for your location, as well as decide whether you want any additional features such as on screen advertisements or coupons which will earn you even more income. Talk to one of our experienced local advisers today about how you can start making money with an ATM machine in your business. Evolution Cash makes it easy with convenient options, such as lease, buy or rent to own, and our renowned personalized customer service is always there to answer all your questions and provide any help you may need.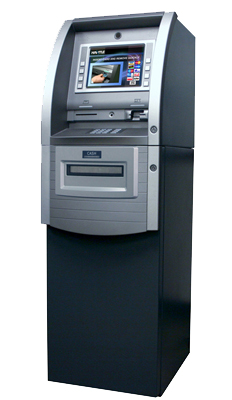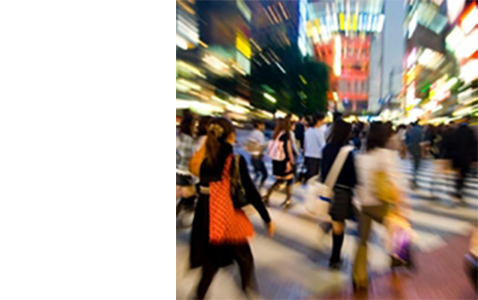 Increased Customer Traffic
Recent Statistics indicate that there are over 38,000 privately owned ATMs scattered throughout Canada, nearly double the number of bank-owned ATMs. These machines process billions of transactions per year. People looking for cash will notice your ATM sign and will come into your business to get the cash they're looking for.
Your Sales Will Increase
Now that you have more customers coming into your establishment in order to use your ATM, you will find that many of them will spend some of the cash they withdraw in your business. According to a recent study, ATM users spend an average of 25 percent more in the location where they withdrew the cash than non-ATM users.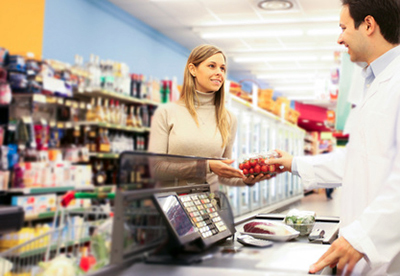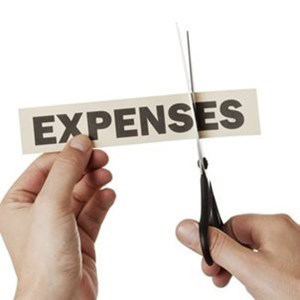 You'll Reduce Your Credit Card Processing Fees
Because more of your customers will withdraw money from your ATM cash machine and then pay you for their purchases with cash instead of a credit card, you will benefit by having your credit card processing fees reduced. Because your cash transactions will increase and your credit card transactions will decrease, you will pay less in credit-card processing fees. Statistics show that most merchants reduce their monthly credit-card processing fees by an average of 30 percent. That's money that stays in your pocket.
Surcharge Revenue
Every time a customer uses your ATM, you receive a transaction fee, or "surcharge", of about $2.00.* The average Evolution Cash Technologies customer earns around $400 a month this way; some higher-traffic locations earn thousands. * The surcharge amount is decided by you, and varies by region. The national average is $2.00.