Tips For Automated Teller Machine Success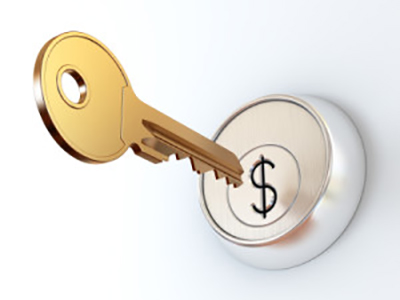 Getting The Most From Your Automated Teller Machine
At Evolution Cash we really care about your success. To ensure your Automated Teller Machine will do well and earn you the maximum revenue possible – we've put together these success tips. These tips are based on our many years of experience and the experience of our many satisfied customers. Most of them are just common sense – but they work. And remember – we're always willing to help and we're just a phone call away.
The Best Automated Teller Machine Success Tips
Place your Automated Teller Machine in a well lit location, somewhere which is clearly visible and safe for customers.
Try and pick an area where there is a lot of traffic. Avoid placing your ATM close to restrooms.
Think – Location, location, location! Place your ATM where you'll get the most foot traffic.
Keep the area around your Automated Teller Machine roomy, clean, uncluttered and well – lit.
For security purposes, keep your ATM away from solid glass windows.
Make sure that a professional installs your ATM and secures it to your floor. With Evolution Cash you don't have to worry – we make sure that your ATM is securely installed.
Have a dedicated phone or internet line and power outlet within a metre of where the Automated Teller Machine will be located.
Have your cash ready to load before you open your business for the day, and, this is important – never count your cash in public view. If possible, take the cash cassette into a different room to load.
Use the signage provided by Evolution Cash. Place signs on your gas pumps, doors, outdoors. You can always order more signs. If you want customers to use your ATM you must ensure that they know it's there.
Keep the area around your ATM, as well as your ATM machine and ATM keyboard clean. If your ATM is heavily used have it wiped down a few times a day.
Make sure that you have plenty of daily vault cash and receipt paper on hand. Evolution Cash will provide you with all the receipt paper you need for as long as you have one of our ATMs.
Take advantage of Evolution Cash's branding program. If you want to wrap your ATM to promote your business or upcoming events, Evolution Cash will arrange for you to get a great deal on additional signage and branding.
Train your staff to remind customers that you have installed an Automated Teller Machine for their convenience.
Arrange for your ATM to print coupons offering savings and specials in those areas of your business that you wish to promote. You can get those customers coming back.
Evolution Cash Has Extensive Knowledge and Experience in the Automated Teller Machine Industry
We don't dilute our efforts by being many things to too many people, we are specialists in the ATM industry. With our extensive knowledge and broad experience we have the capability to offer the ideal Automated Teller Machine solution to any business, whatever your size. As a leader in the industry since 2007, we take great pride in our well-established reputation for transparency, flexibility, customer service and technical support. We meet or exceed all Visa, Visa Plus, MasterCard, Interac, and Anti-Money Laundering regulations in Canada. With hundreds of ATM machines in operation across Canada Evolution Cash Technologies provides cash machines and transaction processing services to bars, campgrounds, casinos, convenience stores, co-ops, educational institutions, gas stations, golf courses, grocery stores, malls, recreation centres, and special events – anywhere you might expect to find an automatic teller machine.