Hantle c4000 Series
The Hantle c4000 combines the 'best in class' convergence between ATM and self-service functionality. Built standard with features such as a 10.4" High-Resolution color LCD, both modem and integrated Ethernet (SSL) communications and a wide variety of dispensing options (up to 4 cassettes), the c4000 provides the perfect hardware platform on which to implement innovative new services and potential revenue streams for ATM owners.

The Win CE Operating System provides the flexibility to create made-to-order solutions including custom applications, customer-specific branding and graphics for retailers and value added services for consumers.
The Hantle c4000 is fully TDES and ADA compliant right out of the box, including a PCI/VISA or Interac Encrypting Pin Pad (EPP) and a voice/lighted transaction guidance system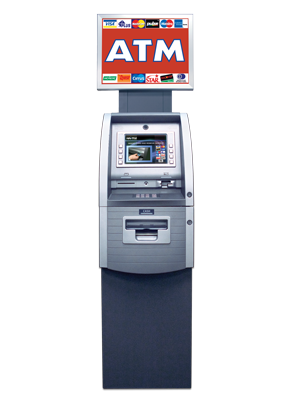 Evolution Cash Technologies provides Canada-wide ATM Processing
Dedicated Local Account Manager
No Monthly Fees
24/7 Toll Free Support
Free Online Reports
No Processing Fees
No Statement Fee
No Fees To Connect to ATM Networks
Free ATM Receipt Paper
LEARN MORE
For The Best ATM Plans and Service in Canada Contact Evolution Cash Technologies.
Whether you choose to own your automatic teller machine or take advantage of one of our customized Free or Leasing ATM plans, you can be certain that you'll earn the best ATM profits and get the best service in Canada with Evolution Cash Technologies.
For more information about our ATM Plans, either call us toll-free at 888-724-1114 or contact us by email using our convenient Contact Form.
Regardless of which option you choose, Evolution Cash provides comprehensive ATM sales and service on all our ATM machines. We'll be happy to discuss your business needs and put together the ATM Plan that suits you best.
If you need an ABM – automatic bank machine; ATM – automatic teller machine; cash machine or bank machine contact Evolution Cash for the best ATMs in Ontario, Manitoba, Saskatchewan, Alberta, and BC Canada.
One of our best sellers is the Hantle c4000 Series. It's easy to get a free ABM or Free ATM and get started in the ATM business today.