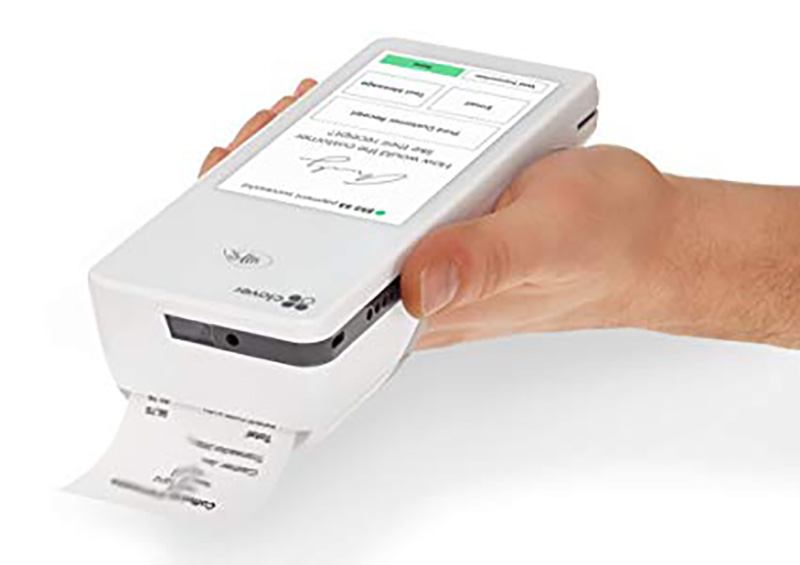 We offer a wide range of point-of-sale (POS) systems and credit card terminal options to ensure your business can accept payments the best way that fits your needs. From countertop solutions to handheld devices, all our payment terminals are equipped with the latest PCI-compliant technology to help make managing payments easier, safer, and smarter.
Clover Flex is the all-in-one device with the built-in capabilities to help you serve customers better—whether at the counter, in line, at the table or in the salon chair.
User Friendly Interface
Always Connected
Cloud Accessible Data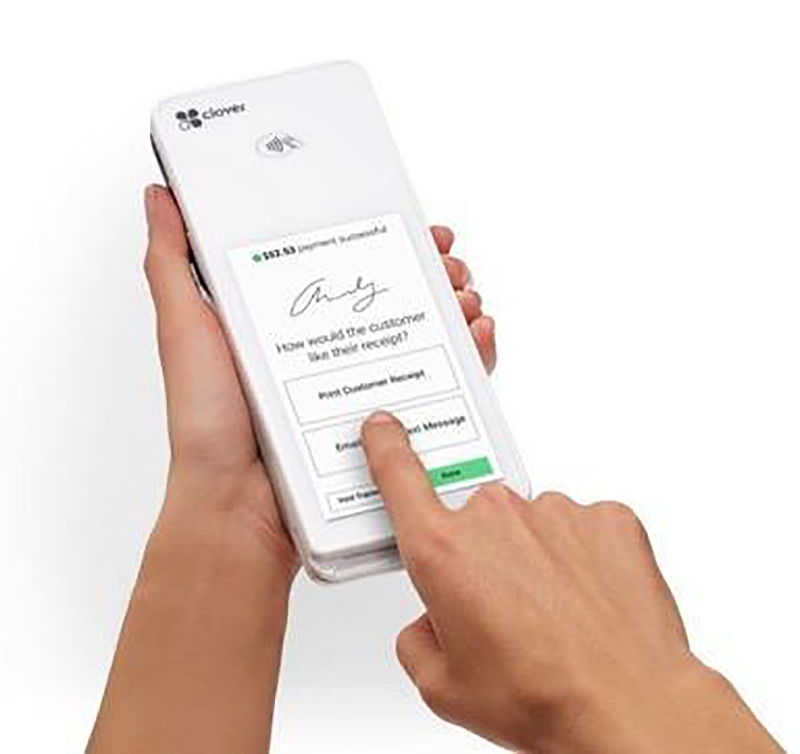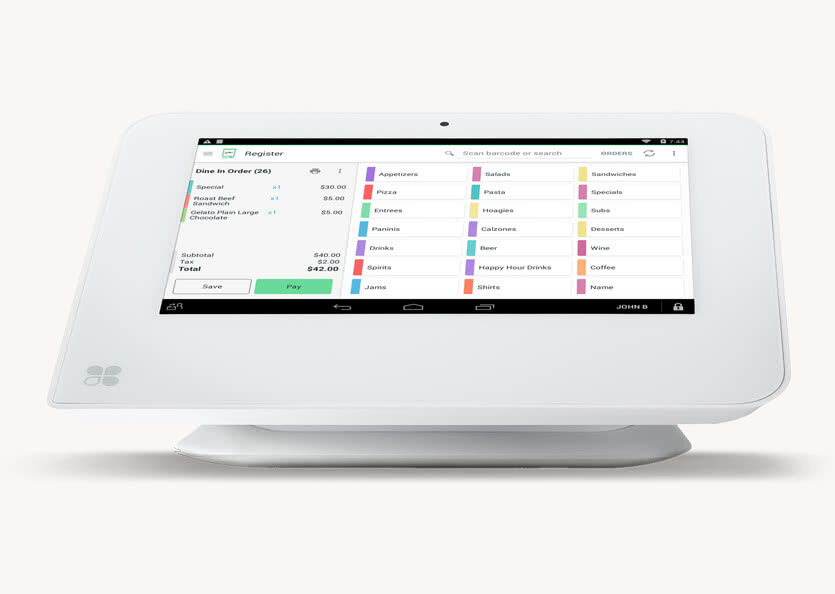 Clover Mini has every feature you'd ever need in a POS system. No compromises were made when designing this system, and it shows! Merchants have been clamoring for this system for many reasons, most notably due to the ease of use and simplicity.
iCT250 Retail and Quick Service Semi Integrated Solution
Our countertop payment solution uses the semi-integrated payment application (SIPA) to provide you with the ability to integrate with your Point of Sale (POS)/ECR. SIPA protects against fraud and speeds up the payment process for both customers and clerks.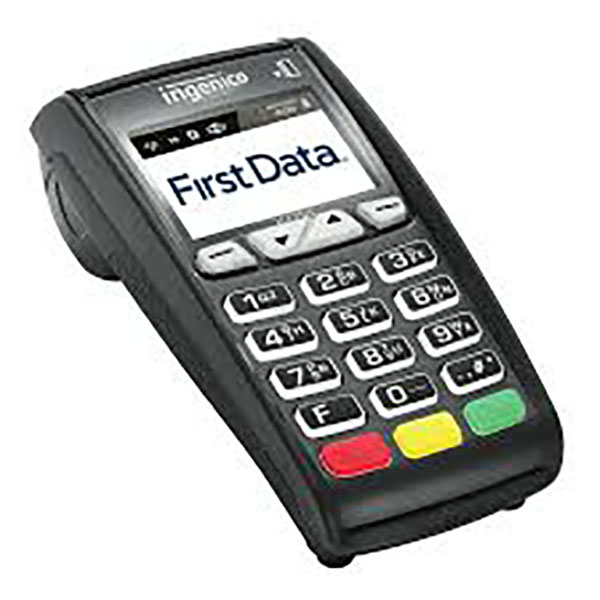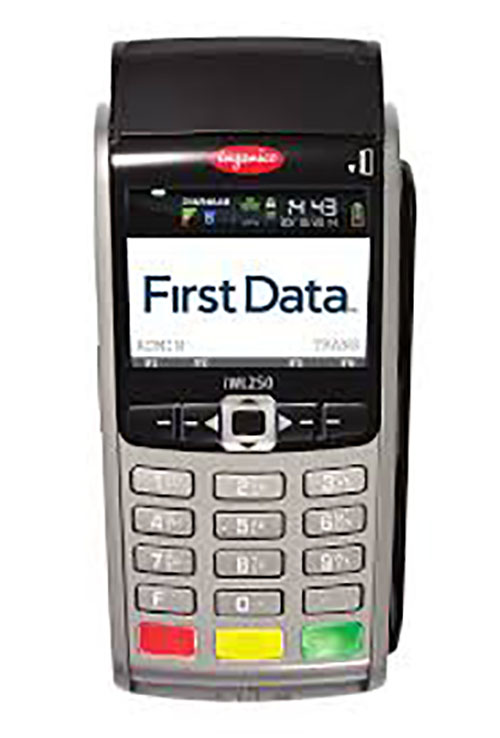 iWL252 Pay at the Table Semi Integrated Restaurant Solution
The iWL252 Bluetooth Short Range or iWL255 3G Long Range pay at table solution easily integrates First Data payment processing with any of our certified Restaurant Management Systems (RMS). 
MX915 Integrated Payment Terminal
The MX915 is designed to engage consumers in new ways with its full-motion video display and slim, space-saving design. It captures consumers' attention without adding to lane or countertop clutter.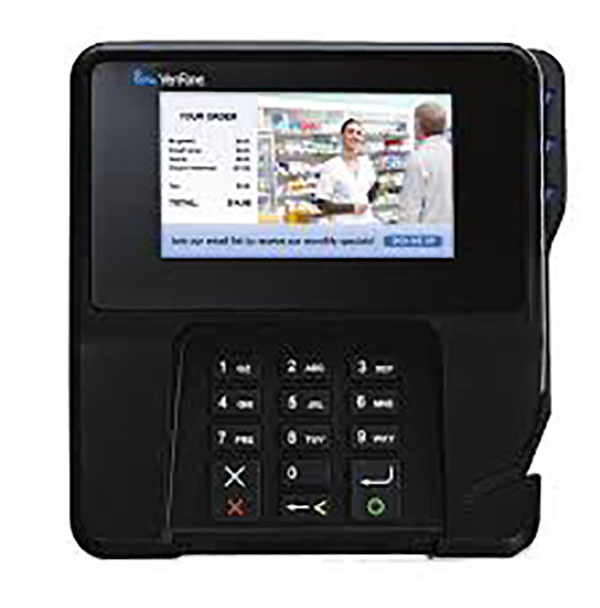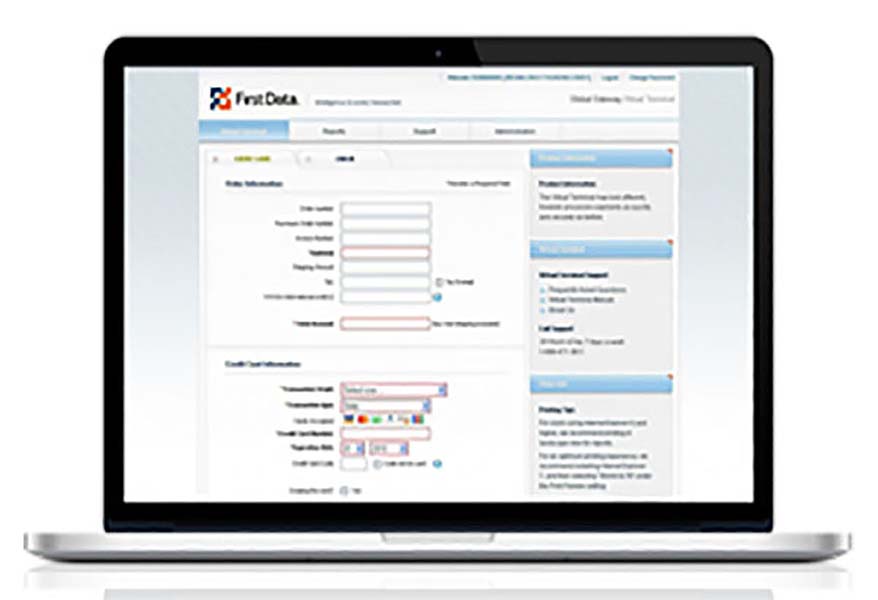 With the First Data Virtual Terminal, merchants can accept card transactions without having to purchase POS terminals or other costly hardware or software. You can customize the First Data Virtual Terminal for your specific needs. Create unique merchant profiles, detailed reports and recurring payments.
Benefits For Your Business
Loow cost point of sale system in Moose Jaw, Regina, Swift Current, Lloyminster, Prince Albert Saskatchewan.
Evolution Cash provides credit card processing solutions and low rates for dozens of merchant categories including Restaurants, Convenience Stores, ECommerce Businesses, Health Care Practitioners, Hotels, Motels and more.
Call us at 888-724-1114 and find out if your business qualifies for our lowest rates.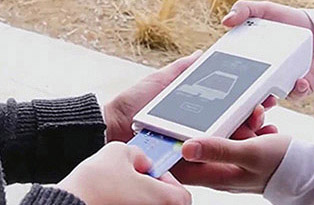 Mobile Payments
Accept any kind of debit or credit card payment, anywhere you sell or deliver, and make paying easy and secure for you and your customers.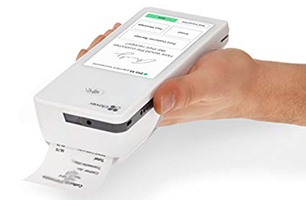 Credit Card Terminals
Choose from a wide range of credit card terminals to ensure your business can accept payments the best way that fits all of your needs.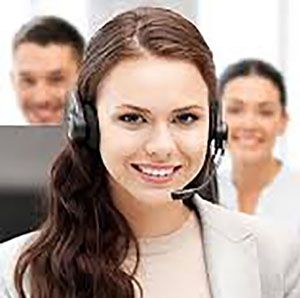 Got Questions? We're Happy To Answer Them!
Whether you're a new business and want to accept credit and debit cards or want a better deal on your credit card processing – we're here to help.
Send us a message and ask your questions or ask us to contact you. We promise to get back to you within one business day.
If you're in a hurry – you can call us at 888-724-1114