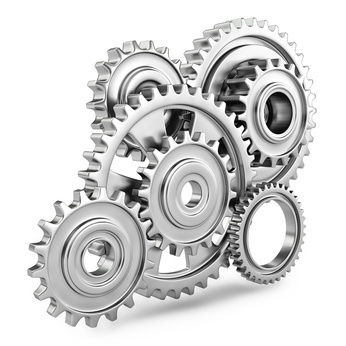 Getting An ATM – Where Do You Start?
We understand that the process for getting your first ATM machine may seem overwhelming. After all – you've never done it before. We, at Evolution Cash, pride ourselves at being one of the most friendly, approachable, and flexible ATM providers in Canada. We'll make the process easy for you.
But first, you may be wondering how much you can earn with an ATM.

Where Do You Start?
Once you contact us, the first step is to determine what type of ATM will be the best fit for your business and your location. We take a number of factors into consideration such as the size of your business, your hours of operation, where your business is located, your foot-traffic or the number of customers that come to your business daily, what forms of payment you accept, and the proximity of other ATMs (both bank owned and privately owned) to your business.
By looking at these factors, we'll be able to estimate the number of transactions your ATM will likely make per month and identify the best ATM machine for that kind of traffic.

What Happens Next
We'll help you complete an easy form to start the process. We ask some for some simple information such as how long you've been in business and your business banking information. We need that to deposit your surcharge earnings and re-deposit funds you use to load you ATM (if you choose a plan that requires you to load the machine).
Then – Pick A Location For Your ATM
You should pick a location for your ATM that has easy access to an electrical outlet and either a phone line or Internet connection. Most ATM machines will take up about .6 meters x.6 meters of floor space. A high-speed Internet connection gives you the best reliability and fastest transaction times, while avoiding phone charges. If that's not feasible then a dedicated phone line is the next best option. If necessary, though, the ATM can share a phone line with another device such as a fax machine.

Load and Re-Load Money Into Your ATM
If you decide to sign up for our Lite, Pro or Premium ATM Plans then you'll be responsible for loading cash into your ATM. Many customers think that they need to keep the ATM machine filled with cash. That's not the case, many locations can start out with as little as $500, although the usual amount is between $2000.00 and $4000.00,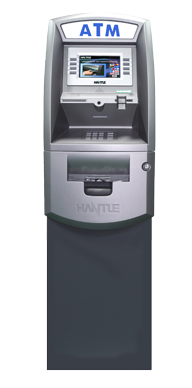 Put Up The Signs That We Send You
We include a complete indoor/outdoor sign package with all of our machines. By advertising that you have an ATM in your business, you encourage people to use it.

Monitor Your ATM Activity Online
We'll set you up with your own web portal that will allow you to view transactions processed by your ATM from anywhere in the world 24 hours a day.

Receive Your Surcharge Earnings
We will deposit your surcharge earnings each month for your share of the surcharge profits.That's it — we do the rest!