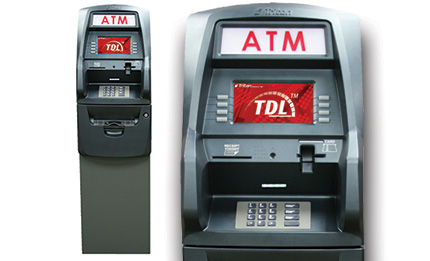 Triton Traverse
This sleek unit is designed expressly for the retail market, with a silhouette that protects P.I.N. security. The Triton Traverse includes a 20 centimetre colour LCD screen and integrated topper. It can hold up to 1700 bills (which means fewer loads) and is high speed for faster transactions. This is ideal if you are a high volume location. Even at the entry level, Triton creates the best in-class ATMs with the highest quality and value for your investment.
Evolution Cash Technologies provides Canada-wide ATM Processing
Dedicated Local Account Manager
No Monthly Fees
24/7 Toll Free Support
Free Online Reports
No Processing Fees
No Statement Fee
No Fees To Connect to ATM Networks
Free ATM Receipt Paper
LEARN MORE
For The Best ATM Plans and Service in Canada Contact Evolution Cash Technologies.
Whether you choose to own your automatic teller machine or take advantage of one of our customized Free or Leasing ATM plans, you can be certain that you'll earn the best ATM profits and get the best service in Canada with Evolution Cash Technologies.
For more information about our ATM Plans, either call us toll-free at 888-724-1114 or contact us by email using our convenient Contact Form.
Regardless of which option you choose, Evolution Cash provides comprehensive ATM sales and service on all our ATM machines. We'll be happy to discuss your business needs and put together the ATM Plan that suits you best.
If you want to buy or rent an ATM – automated teller machine; ABM; cash machine or bank machine contact Evolution Cash for the best ATM equipment in Ontario, Manitoba, Saskatchewan, Alberta, and BC Canada. It's easy to get a free ATM, or to and get started in the ATM machine business today.
One of our best sellers is the Triton Traverse. It's easy to get a free ABM or Free ATM and get started in the ATM business today.