Lite ATM Plan
When You Want To Earn A Little More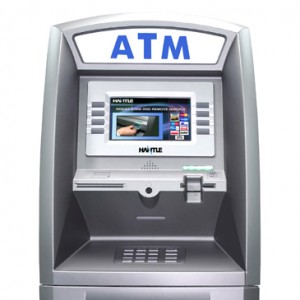 You earn a little more of the surcharge percentage with the Lite ATM Plan.
If you're looking to make money from an ATM but don't want to lease or purchase an ATM machine, then the Evolution Cash Lite ATM Plan is for you.
We will supply and install an ATM in your establishment and provide all the processing and maintenance. You will load the cash and provide a dedicated phone line or internet connection and electrical outlet.
The Lite ATM Plan allows you to share in more of the profits generated by the surcharge – with no up-front investment on your part.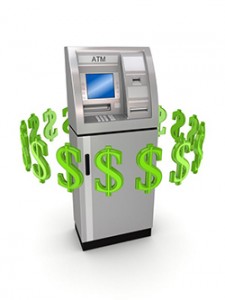 How Does ATM Ownership and Leasing Work?
Many people don't understand how ATM ownership or leasing works, how the flow of money through an ATM is managed, and how you can earn additional income by placing an ATM at your place of business. The simple answer to this question is that it all depends on which ATM plan you choose. Basically, the party who fills your ATM with cash decides on the amount of surcharge applied to each withdrawal from that banking machine. The surcharge is where you make your profit. Remember, you will get additional benefits from having the ATM at your business – simply due to the increased foot traffic.
When Evolution Cash places an ATM in your business, the amount of the surcharge depends on who owns the machine and who loads it with cash. If you choose to be responsible for loading cash into the cash machine, as you do with the Lite ATM plan, you will set the surcharge amount. This surcharge will pay for the ATM and produce some extra profit for you.
With the Lite ATM Plan You Get More Of The ATM Surcharge
The average ATM surcharge in Canada is currently $2.00. Most hotels and tourist areas set their surcharge a bit higher – at $2.50, and most major Canadian banks charge anywhere from $2.50 to $3.00. Virtually all ATMs set their withdrawal limit to $400.00 per surcharge transaction. Customers may check their balance or transfer funds through the machine without paying a surcharge.
Lite ATM Plan
With the Lite ATM plan, all you have to do is to keep your ATM machine supplied with cash.
Wondering how you get your money back? No problem – Any money that customers withdraw is automatically re-deposited into your designated bank account within one business day, and, of course, you earn an additional income from your percentage of the surcharges paid by ATM users.
If you're concerned that you won't know how to fill the bank machine – don't worry – we'll train you so that you are completely comfortable with the process. There is a tray inside of the ATM which uses a friction-feed dispenser. All you have to do is stack $20 bills into the dispenser. Your local Evolution Cash rep will make sure you're completely comfortable with the process.
We take care of all maintenance and service if the cash machine ever requires it, and give you and your customers a 24/7 toll-free support line to report problems or ask questions. You will receive a monthly statement, free of charge which shows the daily details of your ATM usage and the percentage of the surcharges that you have earned. We will deposit your portion of the transaction surcharges to your designated bank account. All you have to do is to provide the space (about .6 by .6 meters), a dedicated power outlet and a telephone line or internet connection.
With the Lite ATM Plan – you invest a little time – but you get a greater return.
Check Out All Our ATM Plans
LEARN MORE
For The Best ATM Plans and Service in Canada Contact Evolution Cash Technologies.
Whether you choose to own your automatic teller machine or take advantage of one of our customized Free or Leasing ATM plans, you can be certain that you'll earn the best ATM profits and get the best service in Canada with Evolution Cash Technologies.
For more information about our ATM Plans, either call us toll-free at 888-724-1114 or contact us by email using our convenient Contact Form.
Regardless of which option you choose, Evolution Cash provides comprehensive ATM sales and service on all our ATM machines. We'll be happy to discuss your business needs and put together the ATM Plan that suits you best.
If you need an ABM – automatic bank machine; ATM – automatic teller machine; cash machine or bank machine contact Evolution Cash for the best ATMs in Ontario, Manitoba, Saskatchewan, Alberta, and BC Canada. It's easy to get a free ABM or Free ATM with our Lite ATM Plan and get started earning money in the ATM business today.