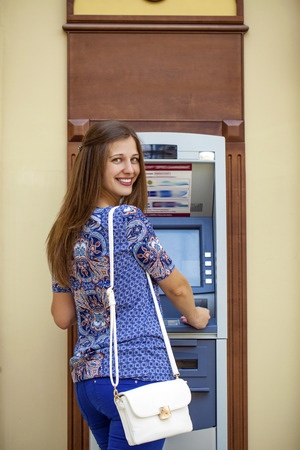 How ATMs Work
The ATM Business isn't as complicated as you might think and consists of only a few components.
Most people think that all ATMs are operated by banks, so they don't even bother looking into ATM ownership. But the fact is, a large proportion of ATMS are owned and operated by independent business people like you.
First you need to identify a location for your ATM. Once you know where your ATM machine will be located, you'll need to arrange to purchase or lease an ATM Machine, or, you can even get an ATM machine placed for Free.
Your ATM processing will typically be provided by your ATM machine provider. ATM processing is similar to credit card processing, except with ATM Machines the processing centre uses ATM networks (Interac, Plus and Cirrus) instead of credit card networks.
What is an ATM network?
If you take your ATM card out of your wallet now, you will see network logos on the back:
You might notice that the black and yellow Interac logo, the Cirrus logo – similar to the Master Card logo because Cirrus is the ATM processing network of Master Card. The Plus network is the ATM processing side of Visa.
ATM transaction processing can be done via standard telephone line, the internet or a wireless communication device. Once the method of connection is established, and your ATM has been setup and programmed your ATM is ready to be loaded with cash.

Your ATM Has A Unique Identifier
Each ATM Machine comes with a unique TID (a Terminal ID Number). This is the number that identifies your ATM machine to the processing network. Prior to your ATM being installed in your location, it will be programmed with your unique identifier.
When a customer comes to withdraw money from your ATM , they insert their Bank Card, input their PIN (personal identification number) and the authorization process begins. Your ATM "TID" (a Terminal ID Number). along with other unique identifying information lets the cardholder's bank know that the transaction is taking place on your ATM.
Your ATM connects to the ATM networks through our processing center and then to the cardholder's bank. If there are sufficient funds in the cardholder's account to fulfill the withdrawal request, the transaction will be completed. Once the transaction is approved your ATM will receive the authorization and will dispense the cash requested. Your ATM can also be used if someone just wants to check their account balance or transfer funds before or after withdrawing cash. There is no surcharge fee charged by your ATM for these kind of non-cash withdrawal transactions.
When someone withdraws money out of your ATM, the banking networks know what machine did the transaction through these numbers. That's how the banking networks also know where to put the money back the next day, through the routing number.
For Example: All ATMs settle on banking days at 4:00 pm EST. Money taken out of the ATM before 4:00 pm EST will be re-deposited into your bank account the next day. Any money taken out after 4:00 pm will be re-deposited the day after. Any money taken out after 4:00 pm EST on a Friday will not show up in your bank account until Monday. Saturday and Sundays are not banking days.
All the surcharge money earned is deposited into your bank account once a month. All vault cash you load is returned to you via your bank account, usually the following day.