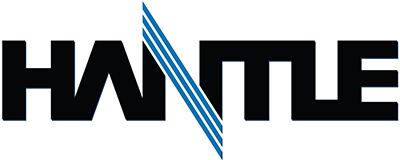 Hantle ATM Equipment
Hantle ATM equipment was first introduced in North America in the late 1990s under the name of Tranax Technologies Inc. They officially changed the name of their product line and their company in 2010 and the former distribution channel for Nautilus Hyosung became known as Hantle.
Thousands of Hantle ATMs are deployed throughout Canada and service issues are almost non-existant, We've even heard from our field technicians that they hardly ever have to go out on a service call for Hantle ATM equipment.
Evolution Cash Technologies carries the full line of Hantle ATM equipment with the Hantle 1700w Series being the most popular.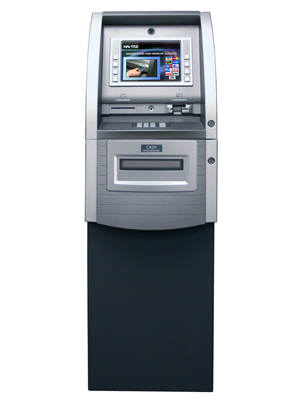 Hantle c4000P
The Hantle C4000P represents the 'best in class' in Retail model ATMs. With a classic design and built with standard features such as a 10.4" High-Resolution LED backlit color LCD, support for both modem and Internet communications and a wide variety of dispensing options (up to 4 cassettes), the C4000P provides an upscale and versatile ATM solution.
Hantle 1700W
Raising the bar for Retail ATMs, the Hantle 1700W provides the all latest technologies and high end features in a modern, elegant design which includes an integrated topper sign.The 1700W integrates a host of features including a 7" High-Resolution Color LCD supporting multiple custom screen advertisements. Communication options include 56K Modem or integrated Ethernet (SSL).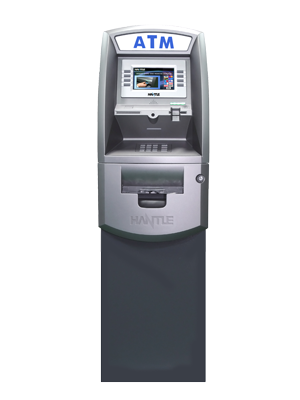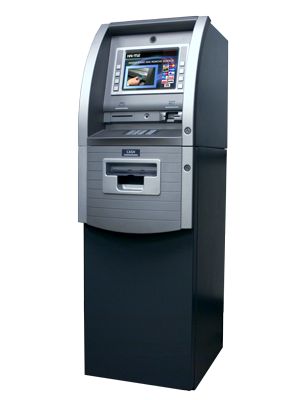 Hantle c4000 Series

The Hantle c4000 combines the 'best in class' convergence between ATM and self-service functionality. Built standard with features such as a 10.4" High-Resolution color LCD, both modem and integrated Ethernet (SSL) communications and a wide variety of dispensing options (up to 4 cassettes), the C4000 provides the perfect hardware platform on which to implement innovative new services and potential revenue streams for ATM owners.

The Win CE Operating System provides the flexibility to create made-to-order solutions including custom applications, customer-specific branding and graphics for retailers and value added services for consumers.

The Hantle c4000 is fully TDES and ADA compliant right out of the box, including a PCI/VISA or Interac Encrypting Pin Pad (EPP) and a voice/lighted transaction guidance system.
Hantle t4000 Series

The Hantle t4000 ATM provides an economical, high performance through-the-wall solution with the look and feel of an actual bank ATM.

Designed and built with compact modular components and engineered for easy installation and reliable operation. The t4000 includes a host of high-end features including a 10.4" Sun-Viewable Color LCD supporting custom screen advertisements and communication via 56K Modem or integrated Ethernet (SSL).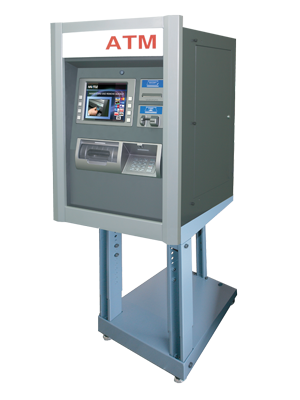 If you need an ABM – automatic bank machine; ATM – automatic teller machine; cash machine or bank machine contact Evolution Cash for the best ATMs in Ontario, Manitoba, Saskatchewan, Alberta, and BC Canada. It's easy to get a free ABM or Free ATM and get started in the ATM business today.