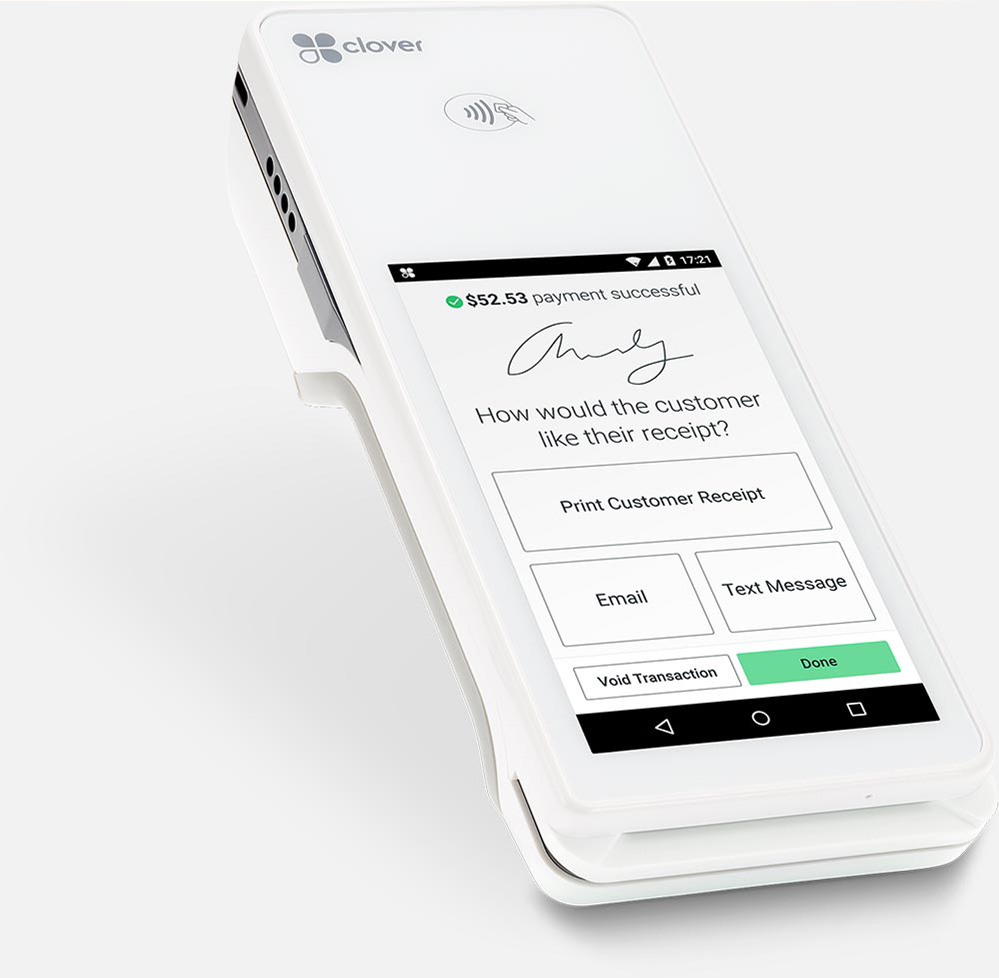 Modern payments.
Fast, simple and mobile.
The Clover Flex is the all-in-one device with the built-in capabilities to help you serve customers better—whether at the counter, in line, at the table or in the salon chair.
What Clover Flex Can Do For Your Business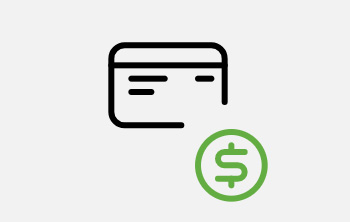 Accept All Payment Types
With Clover Flex you can let your customers pay how they want to pay: swipe, dip, tap or Apple Pay, Google Pay and Samsung Pay contactless payments are all accepted.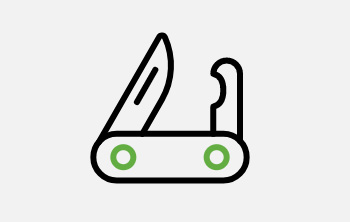 All In One System
Replace your register, dumb terminal, and bulky printer with a Clover Flex. A single, compact device is all you need to ring people up.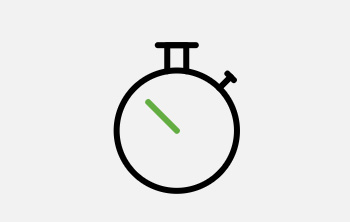 Get Deposits Fast & Easy
Funds are automatically transferred to your bank account as fast as the next business day.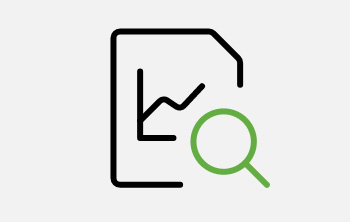 Track Your Business
Clover Flex lets you monitor your sales, refunds, and best-selling items from any computer or mobile device.
All your business needs in one simple, reliable device
Always Connected
Clover Flex has cellular and WiFi connectivity, ensuring redundancy so you never miss a sale.
User-Friendly Interface
Start taking orders with minimal training.
Cloud Accessible Data
Conduct business from any internet connected device.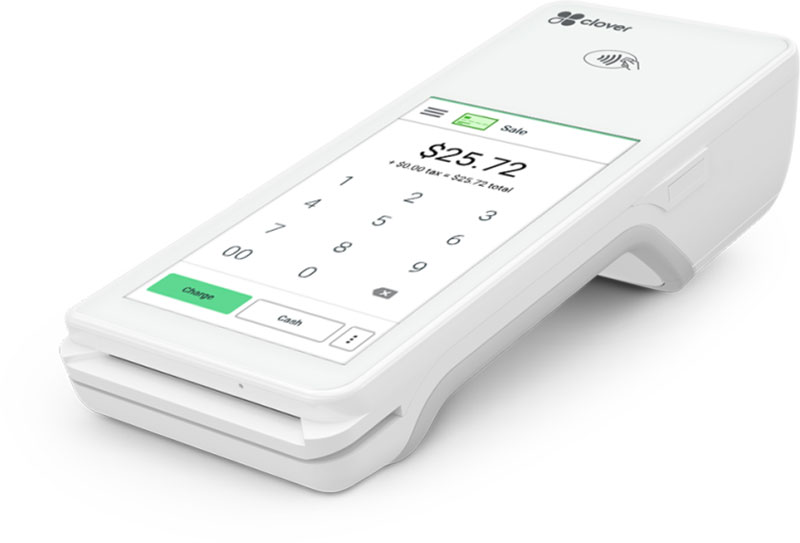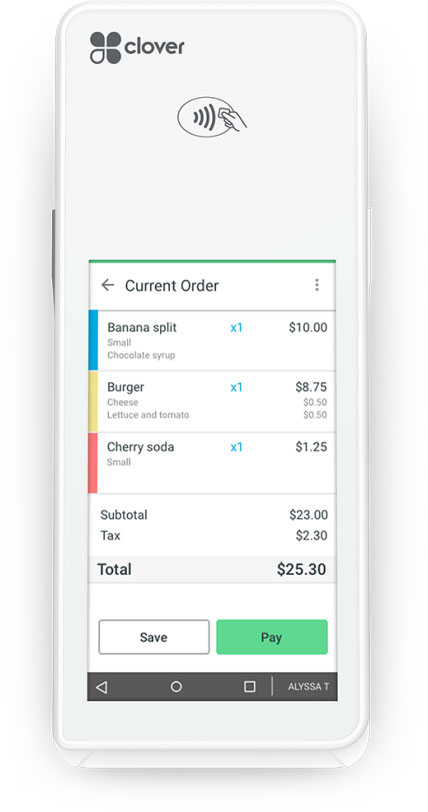 Clover Flex is the newest addition to the Clover line, and offers the ultimate in mobility and usability. Clover Flex is a hand-held device, designed to manage all of your payment processing needs:
Accept any kind of transaction, right out of the box – EMV, Pin-Debit, Chip+PIN, and Apple Pay
Adjust tips by requesting tips "on-screen" prior to the sale completing, or you can request tips on a printed receipt and adjust at the end of the day
Beautiful 5″ High-definition Gorilla-glass screen
Built-in Barcode scanner to manage your inventory
Touch-screen with front-facing camera
Includes separate charging-cradle
Internal thermal printer, so there's no need to head back to the counter to print a receipt
Long-life battery to last all day – up to 8 hours
Connects via WiFi or 4G/LTE (for an additional $15/month)
Benefits For Your Business
Evolution Cash provides merchant accounts and credit card processing for dozens of merchant categories including Restaurants, Boutiques, Online Businesses, Sports Centres, General Stores, Florists and more.
Call us at 888-724-1114 and find out if your business qualifies for our lowest rates.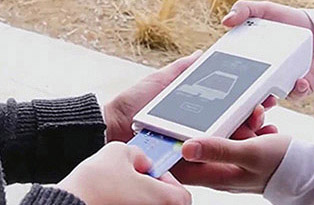 Mobile Payments
Accept any kind of debit or credit card payment, anywhere you sell or deliver, and make paying easy and secure for you and your customers.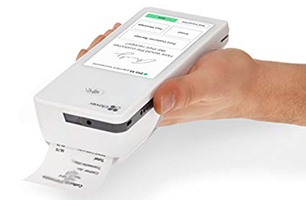 Credit Card Terminals
Choose from a wide range of credit card terminals to ensure your business can accept payments the best way that fits all of your needs.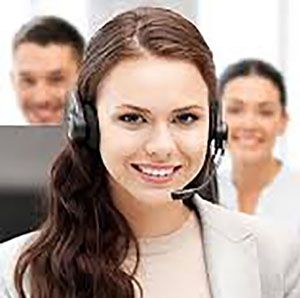 Got Questions? We're Happy To Answer Them!
Whether you're a new business and want to accept credit and debit cards or want a better deal on your credit card processing – we're here to help.
Send us a message and ask your questions or ask us to contact you. We promise to get back to you within one business day.
If you're in a hurry – you can call us at 888-724-1114