ATMs Reduce Your Credit Card Processing Fees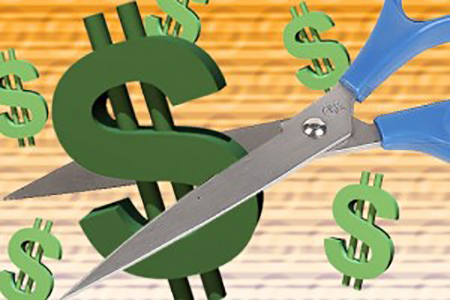 An ATM In Your Business Will Reduce Your Credit Card Processing Fees
Are your credit card processing fees too high?
Credit card processing fees are a cost of doing business that most business owners can't avoid. In some businesses, credit card purchases may account for as much as 65 to 100% of a company's sales and thousands of dollars in processing fees each year.
As you know, credit card processing fees are levied on each credit card transaction you process. These fees can vary by hundreds of dollars a month — or more – depending on your sales volume and the merchant services provider who provides your credit card processing services. Choosing the wrong merchant services provider may cost you thousands of dollars a year in extra credit card processing fees.

ATMs Reduce Your Credit Card Processing Expenses
What you may not know, is that a significant segment of credit card users would prefer to pay in cash, given the opportunity. If you give this customer segment the opportunity to easily pay in cash, they'll be happier, they'll pay in cash, and you'll reduce the credit card processing fees you have to pay.In fact, this kind of customer switchover will save you an average of $0.80 per transaction (in credit card processing fees that you don't have to pay).

Think about the number of credit card transactions you process every day.

Think about the money you'll save by not paying those credit card processing fees.
It's that simple.
Providing your customers with easy access to cash, and replacing credit card transactions with cash will generate a number of benefits for you.


You'll reduce checkout time, resulting in satisfied customers and lower labor costs for you
You'll earn the transaction surcharge when they withdraw cash from your ATM
You'll reduce the credit card processing fees you pay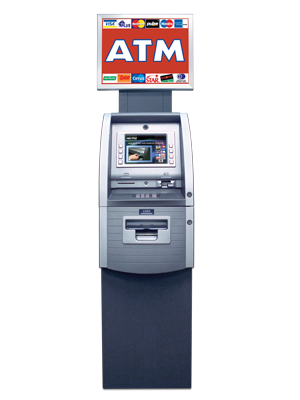 Evolution Cash Will Provide An ATM Program Customized to Your Specific Needs
At Evolution Cash we aim to lead the ATM industry with our approach to personalized Customer Service. We do not believe in a "one size fits all" ATM solution for our clients. You and your business are unique, and you deserve a specialized ATM Plan that fits your unique needs. From big corporations to independent retailers; multiple locations or single shops; whether your business is national, regional or local - Evolution Cash will design an individualized ATM Plan that meets your unique needs.
Most importantly - if you're not happy with your program for whatever reason, we will happily change or adjust it for you until you are completely satisfied. That's our guarantee!
How Does Evolution Cash Provide Such Great Customer Service?
We don't lock you in to long, complicated contracts
We offer flexible ATM programs (buy, lease, rent to own) – that you can change at any time without penalty
We provide real-time web access and reporting so you can see:

Whether your ATM is working
How much money is left in the machine vault
The individual transactions that have been processed (both past and current)
Deposits that have been loaded
Transparency, Flexibility and Outstanding Customer Service are our hallmarks.