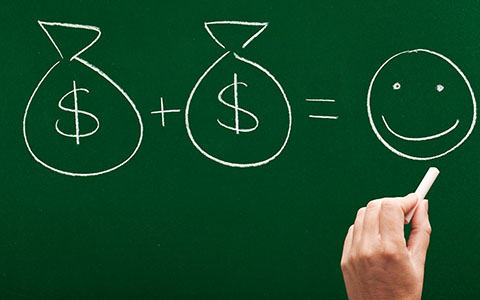 The ATM Business
If you're looking to earn additional income, investing in an ATM is one of the least expensive businesses you can start and make money from almost immediately. There are over 65,000 bank machines in Canada and only 18,775 of these are bank-owned Automated Banking Machines. Independent cash dispenser operators are now competing aggressively with Canada's major financial institutions for ABM locations.
While the number continues to grow, as the convenience of being able to withdraw cash without having to go to the bank has attracted many people over the years, there is still plenty of opportunity, so setting up an ATM in your business can be very profitable and a great way for you to earn additional income. You don't need to have any significant entrepreneurial experience and you don't have to learn how to sell stuff online or pay franchise fees. This is the perfect choice for anyone looking to earn additional income without much or any initial investment.
So How Do You Make Money From An ATM?
1. ATM Surcharge
If you choose to lease or purchase your ATM machine you decide on the transaction surcharge that you will levy on each transaction people perform on the ATM at your establishment. For example. If a person withdraws $60 from their bank account using your ATM, a fee will be charged, usually about $2.50. To maximize your profitability it's important to keep your surcharge amount in line with what other ATMs in your area are charging. Your Evolution Cash advisor will help you determine the optimal surcharge for your particular location.
2. ATM Interchange
You may also be entitled to get a share of the fee charged by the network your ATM is connected to. The fee, known as interchange, is imposed by ATM networks (chiefly the INTERAC Network) on the banks to connect their bank with other ATMs. In this case, you may receive a few additional cents on each cash transaction from Evolution Cash. Whether you earn this portion of the ATM income will depend on which ATM Plan you decide to implement in your establishment.
Remember, Evolution Cash will always be happy to switch your ATM Plan to another if you are not completely happy.
So How Much Money Can You Expect To Make In A Month With Your ATM Business?
As previously mentioned, the typical surcharge you earn per transaction is $2.50. To calculate your monthly earnings, you simply need to multiply your surcharge amount by the number of transactions you expect to be performed on your ATM. One hundred and eighty is a very reasonable figure to use when it comes to estimating the number of transactions that are performed on an average non-bank ATM. This means that just 6 people have to perform a cash withdrawal transaction, on average, every day.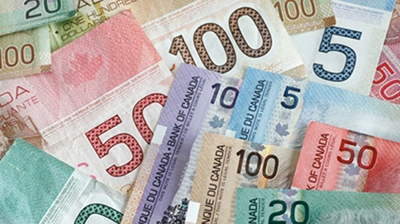 Factors That Affect Your ATM Earnings
There are several factors that contribute to the number of transactions performed. For example, if your ATM is located in a place with heavy foot traffic and where people spend a lot of cash, it is possible that you may get over 20 transactions performed on a daily basis. If 180 transaction are performed on your ATM in a given month, and your surcharge is $2.50, your monthly gross revenue from just one ATM would be approximately $450.00.
It's a great way to earn additional income without doing much.
Evolution Cash Will Provide An ATM Program Customized to Your Specific Needs
At Evolution Cash we aim to lead the ATM industry with our approach to personalized Customer Service. We do not believe in a "one size fits all" ATM solution for our clients. You and your business are unique, and you deserve a specialized ATM Plan that fits your unique needs. From big corporations to independent retailers; multiple locations or single shops; whether your business is national, regional or local - Evolution Cash will design an individualized ATM Plan that meets your unique needs.
Most importantly - if you're not happy with your program for whatever reason, we will happily change or adjust it for you until you are completely satisfied. That's our guarantee!
How Does Evolution Cash Provide Such Great Customer Service?
We don't lock you in to long, complicated contracts
We offer flexible ATM programs (buy, lease, rent to own) – that you can change at any time without penalty
We provide real-time web access and reporting so you can see:

Whether your ATM is working
How much money is left in the machine vault
The individual transactions that have been processed (both past and current)
Deposits that have been loaded
Transparency, Flexibility and Outstanding Customer Service are our hallmarks.